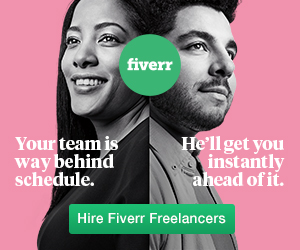 If you are an Instagram user with a public profile, you must have passed the idea of ​​who can see your profile on the platform, but do not want to see who is impressed with your creativity and to share with you on this popular social network.
However, it would be naïve to believe that all Instagram users follow the Like-and-Follow process, as some may prefer to just check the profile without actually following the account.
This is especially true in the case of popular brands. If you like a general page but do not want your picture to be flooded with them, it makes sense to not follow it. Instead, you visit their profile once a day or a week to browse recent posts, so how Can one track visitors to the profile of those who do not care about follow-up? Does Instagram let you know who has viewed your profile?
The harsh reality
Unfortunately, Instagram does not let you know who visited your profile; it does not have an in-app functionality to track your profile visitors so far . If you have a business account, you can see the number of visitors you've received over the past 7 days, or the number of users who saw your posts In their feed, but when it comes to visitor names, the answer is no, Instagram like Facebook, for obvious privacy issues, they simply have the data but they do not share it with anyone, not even you.
Third party application alternatives
Now that the app's functionality does not give you the knowledge of who visited your profile, what about third-party apps? Google Quick Search will detect a lot of tools over the Internet and third-party apps for both Android and iOS that claim to offer this functionality, in fact a search in the Google Play Store reveals hundreds of applications named accordingly.
Most of these applications appear to be fake and they usually choose random names in Instagram and show them to you. In fact, some of them ask you to pay a small amount of money if you want to see more than five names, let alone an ad every few minutes.
Why these apps can not track personal visitors is simple, the Instagram API does not share this information with third-party applications, and while some apps reveal people who have recently opted out or followed it, asking your visitors' profile name requires a lot .
In addition, you never know how these applications handle your data. Given these functional applications, I doubt they are safe. If you have granted access to such applications in the past, be sure to cancel access immediately, even if you do not use them anymore or cancel them. From your phone.
Instagram stories
If you're still determined to track visitors, the stories feature in the currently popular platform is the best way to do it, because stories published by public accounts are accessible to almost everyone unless they're blocked from viewing them.
Just open a story and go to view statistics, click the eye icon, and the list of people who have visited you will be great, including users who are not following your platform.
If you notice a fake person, clicking the small + icon next to the name will block the person from viewing future stories, or you can switch to a private account if you want to keep your private information private.
Checking Instagram manually on a daily basis may be annoying, but this is the only way at the moment, and back to the question. Can you see your Instagram user?
Unfortunately no, there is no process that allows you to see the names of your profile visitors. The platform does not show the names of your profile visitors until now.